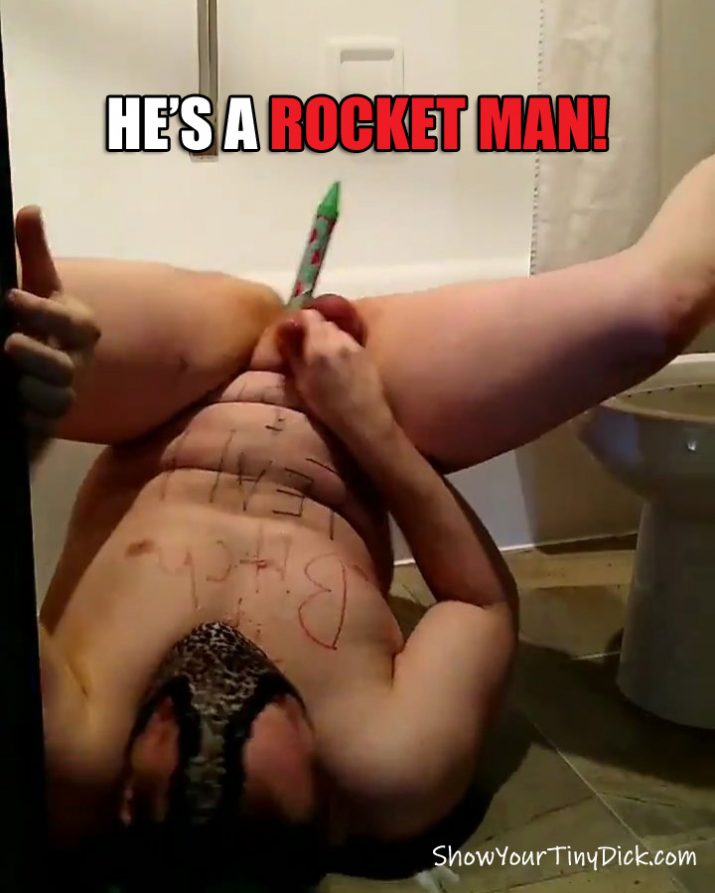 Terry the cuckold sissy beta bitch had one hell of a weekend. What started off as a hotel party soon turned into him getting so horny that he was willing to do anything to try to get off. Needless to say, all of us took full advantage. He was sniffing panties and tugging his tiny cocklette like crazy.
However the highlight of the night was when he took a rocket shaped dildo  in the ass for his ex-fiance Kristen. This is the stuff that a horny, cuckolded, humiliated sissy bitch will do to try to please his owner and his ex-girlfriends.
The Rocket Man would like to apologize to Kristen, Kate, Aubrey, Felicia, Bethany, Alyssa, Leah, Ja'Lene and all other women that he has dated. He truly regrets fooling you into thinking he had a man sized penis when he was actually packing a barely 4 inch boner.
For those of you that would like to laugh some more at how pathetic he has become, you can follow him on twitter @fartaddictcuck.