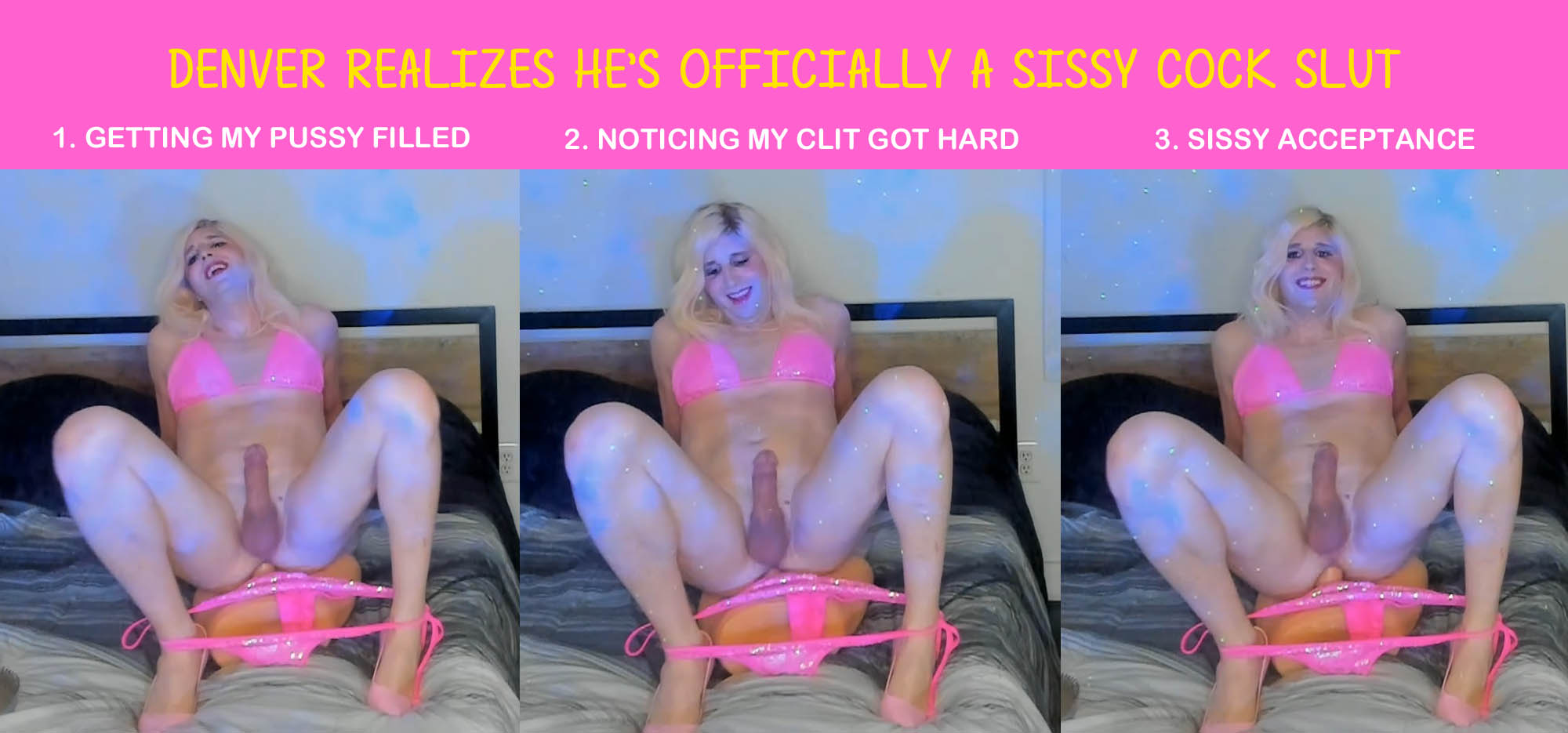 Denver Shoemaker back again and this time I must confess I even shocked myself. I just reached the sissy milestone where I now realize that taking big dick in my ass-pussy makes my clitty hard. Omg! There's no denying it when it was all captured as proof.
I didn't even touch my clit, all I did was slide this big realistic dildo in my sissy-pussy and started riding it like a slut. Next thing I know my clitty cocklette is stiffening before my eyes, hands free! I guess this is that sissy point of no return type of moment. Never again can I claim that I'm a real man. This is proof that getting fucked like a female gets me hard.
I better say goodbye to manhood and say hello to womanhood because there's no going back now.
Denver Alana Shoemaker