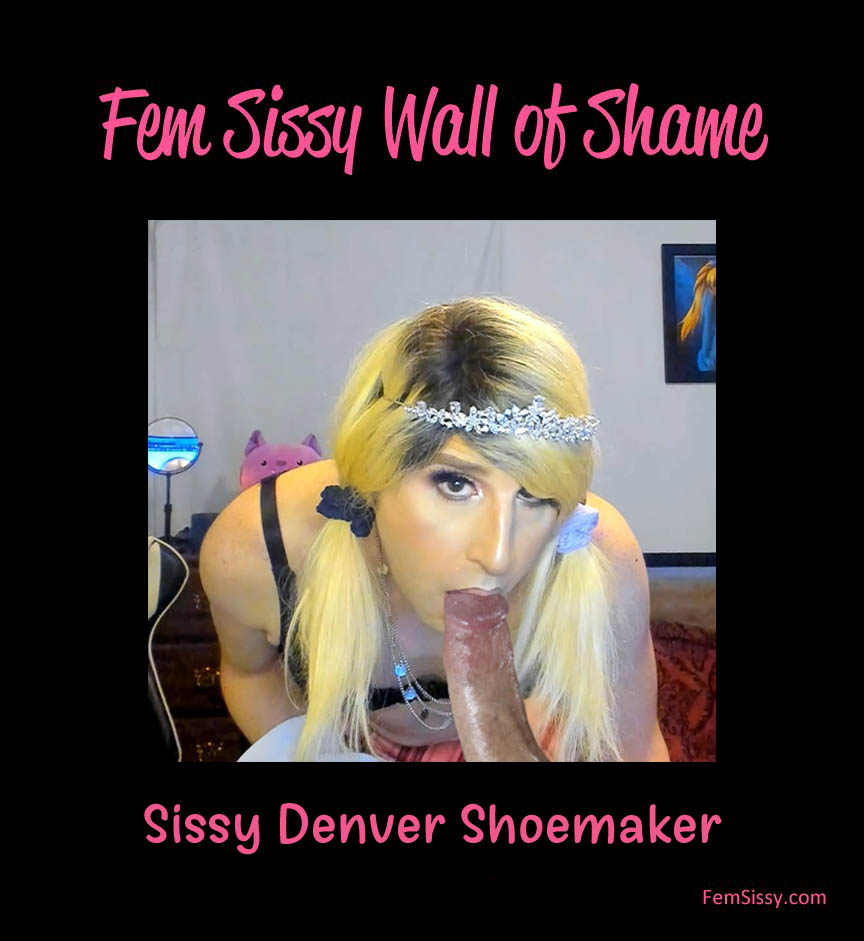 When I saw the Fem Sissy Wall of Shame existed, I like totally had to get featured on here. I'm Denver 'The Ditsy Dick Sucker' Shoemaker and I'm a crossdressing fairy femboy that just loves looking girly for the guys.
Nothing turns me on more than knowing some guy is getting a rock hard stiffy from seeing me. That's why I do my best to prance around in front of them in my tiny string bikinis and skimpy dresses. I even go as far as trying to flash them my visible panty lines in hopes that I get those manly cocks hard.
What can I say? I love cock! Oh and trust me, once those dicks get hard, I will do whatever it takes to work that big load of cum out of their balls. I'll show them that I can be the prettiest sissy cocksucker they've ever seen.
Clearly I'm a feminized, big dick craving, cock sucking sissy and because of that I truly deserve to be here on the Fem Sissy Wall of Shame. Please share my photos and help me let the world know who I truly am.
See more of me by visiting the links below: