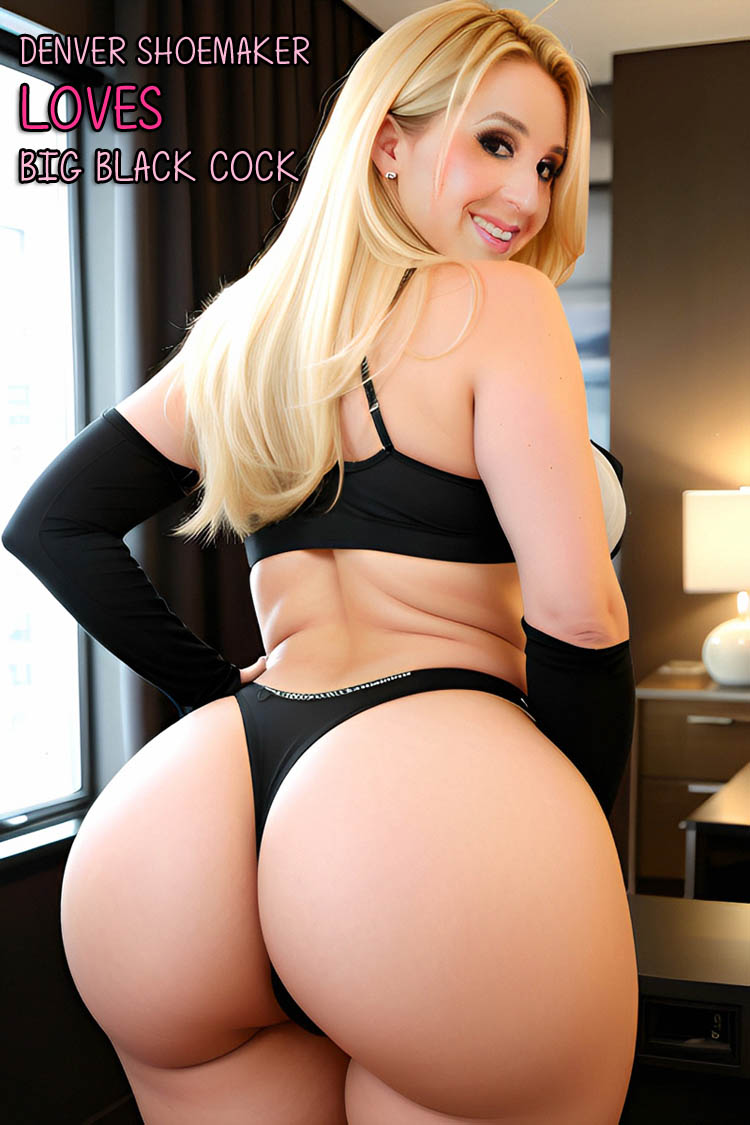 Here is a short but like totally true story about my journey from a virgin guy with a small thin penis to a big booty trans woman that loves black dick. I thought maybe I was gay but then realized I wanted to dress like a girl in hopes that it got me even more cock. Basically I realized I was super fucking gay.

How It Started
So like it all started when I used to swipe bras & panties to prance around the house in years ago. After that I like would cream myself while wearing panties and thinking about big dick packing hot studs catching me dressed like such a pathetic little bitch.
Soon I found myself feeling more girly and feminine around men while at the same time thinking about their cocks. For years I continued getting no pussy ever, cross dressing secretly and becoming more submissive to men with big fat juicy dicks.
Denver Wants More Humiliation & BBC
That's when I started craving even more humiliation and started looking toward black boys with big cocks especially the wannabe rapper type. I figured who better than some horny black guys to show off my big fake titties and ass to.
They seemed to accept me as a trans woman too, so long as I gave them hot wet head and bounced my bussy and booty cheeks on their BBCs. Oh yeah and let them tap it from the back.
Currently I'm seeing a guy named Tyrone, an aspiring rapper and fashion mogul, and he calls me his Milkshake. He doesn't mind that I have my little clitty and pussy lip balls. Big Daddy Ty doesn't care as long as he gets to bang my sissy mouth and bussy pussy whenever he wants.
– Denver Shoemaker