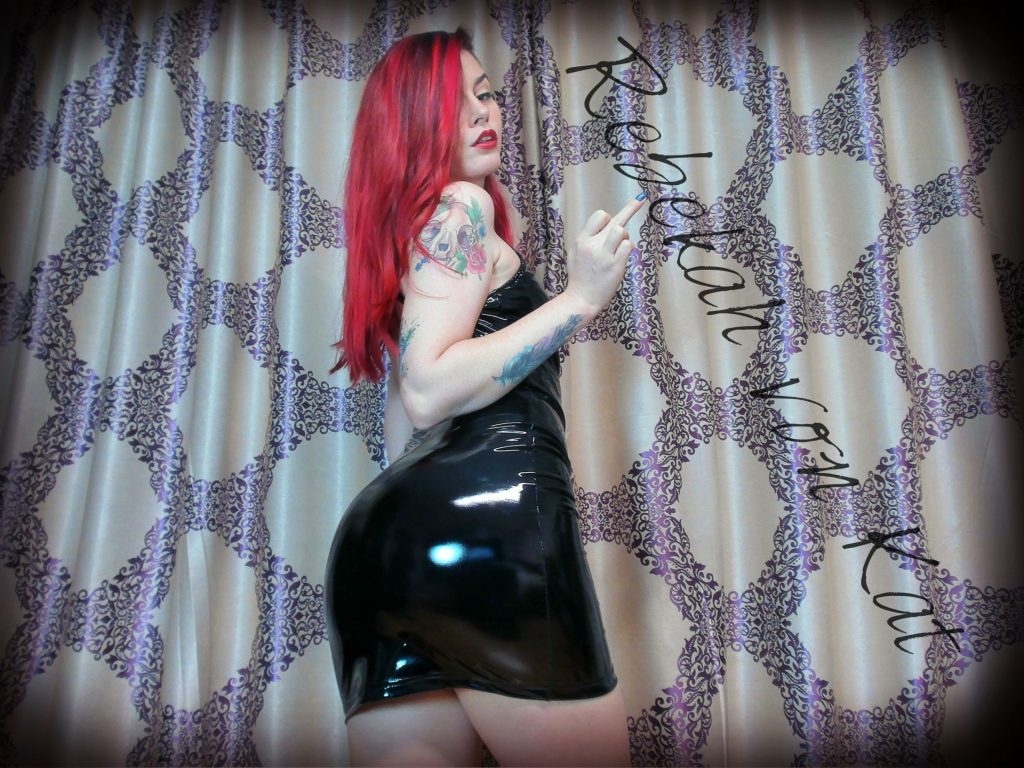 Struggling to eat your own cum is a common issue for sissies, which is why having a domme assist you is so essential. There's always that moment in the midst of the fun that a sissy can start questioning whether he should do it and back out. A vicious cycle that needs to be broken.
First you're rubbing your clitty, next comes the exciting lead up but then once you've cum the desire disappears. That's not what we want! How's a sissy supposed to eat that hot sticky load in that state of mind?!
A domme can help you be a cum slut
Having someone like me around that you can watch on cam and listen to can make all the difference. To keep you from backing out, you can get Cum Eating Instruction (CEI) or get teased and kept turned even after you squirt. Whatever it takes to get you transformed into an eager cum slut is what we'll do.  That's the goal after all.
Just picture yourself masturbating your clit dick while seeing and/or hearing a domme coaxing you along. Talking about all the naughty stuff that drives that feminine clit wild, while you work up to a sissygasm. Enough of that and you'll be lapping up loads like crazy.
Get the sissy help you need
Whenever you're ready for it and feeling like a horny sissy cum slut just come hit me up and view my page to see if my webcam stream is going. I'm online quite a bit and can be even more so when I know there is a sissy in need. If I'm not on at the moment, I have videos and pics available on my page to tease that dick-clit.
Sissies, cuckolds and naughty cum eaters of all types are welcome. Other instructions and role playing available as well as custom videos.