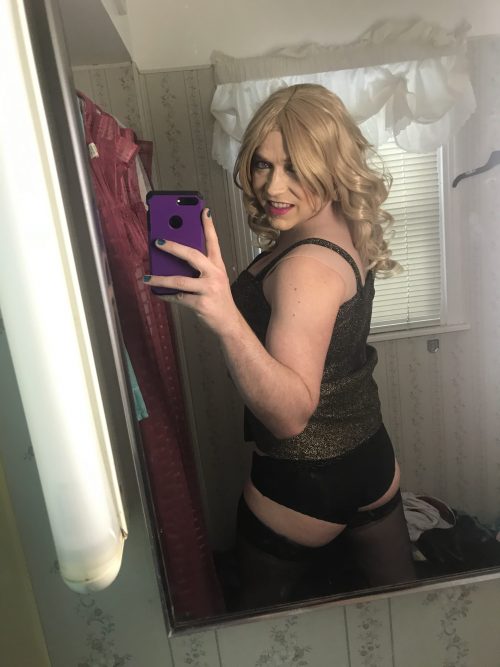 The first time I put on makeup and a dress I was hooked. I looked so beautiful I had to get more dresses, more makeup, more everything! I spent well over $1000 in a few months and ended up with a complete wardrobe, a makeup train, more panties and lingerie than my wife and a ton of sex toys.
When my wife gets horny she only wants Abby. She will only let me eat her pussy now, she said she likes fucking me with her strapon because her orgasms are more intense. More and more of her fantasies lately involve me sucking on her clit while she gets fucked and she's asked about maybe trying it. I think we're going to try it just once but I never thought just dressing up would take us this far.
Down the sissy cuckold rabbit hole I go!