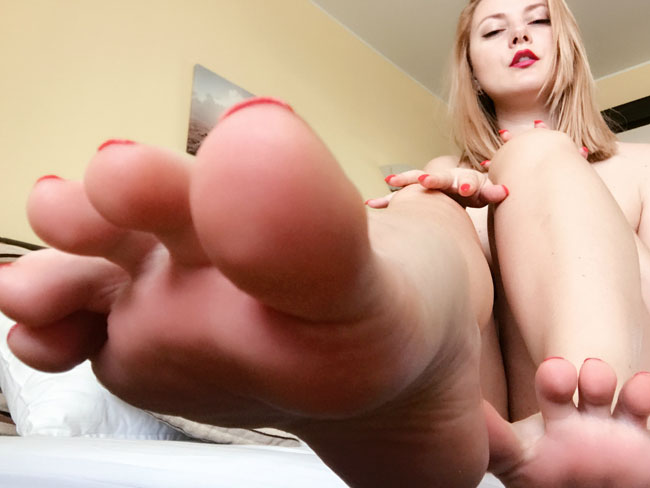 That view sure is hard to resist. What's the point in even trying? Instead all you should be doing is thinking of ways that you can honor these feet. Beautiful bare feet like these are hard to find. So precious and perfect.
Now wouldn't you like to enjoy this view while you edging you dick for me? Of course you would and you'll love it even more when I'm teasing you with them on cam, wiggling my toes around and putting my soles in your face.
You'll have your face pressed against the screen while pulling on that hard cock for me. Check out more of my pics and enjoy getting teased by my feet.