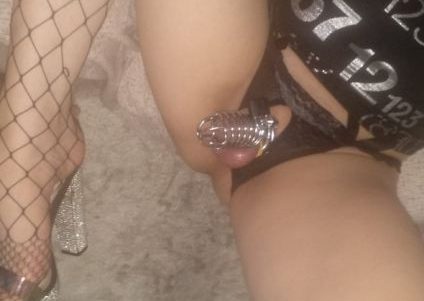 Please share my description and pic to show what a beta little bitch I am and how small my sissy clit is. Thank you!
"Sara sub is a girl who serves to serve and satisfy real Alpha males. With her small, flabby penis she is not male, but with her beautiful round plump ass, feminine features and sexy look she has no problem attracting Alpha males. It needs to be discovered and given to her tasks and use it to have a purpose as it really is. She was born to please men. "
Please all of you, I ask to be a useful sissy bitch.