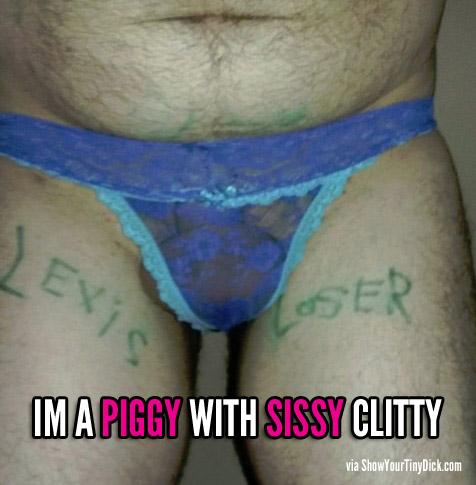 My ex-girlfriend Krissy didn't want this sissy clitty! Size matters guys and that's why if you're small like me, you need to become a sissy too.
Now while I spend endless amounts of time fucking my own hand, my ex is getting pounded on the regular by a huge Italian sausage cock. He pulls her panties off constantly and now I wear them constantly — what a way to end up.
It's my clitty cocks fault!