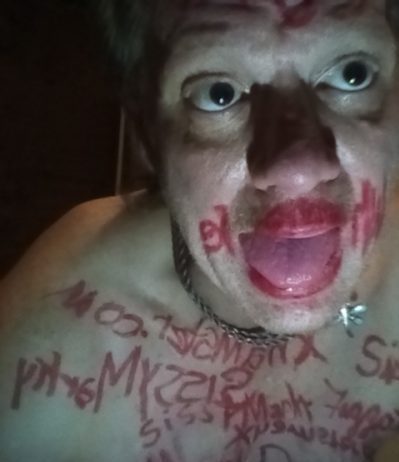 My name is Mark and I'm from Missouri. I have a fantasize about being harassed by a large black alpha male and forced to come to his place and we can get high and watch TV or something.
As I smoked bowl of potential, I was also smoking a powerful hypnotic drug and I was like a zombie and I was willing to do anything that BBC asked me to do. Commanding me to come over and get on my knees and beg for my BBC. Ask me to fuck your sissy throat like it's a beautiful pussy. Please black alpha male I said fuck my throat like a pussy make me feel like I'm a worthless beta panty wearing sissy faggot!
Out came the big black alpha dick and I have to submit as I open my sissy mouth and tried to make it fit in my mouth. I felt him grab my head and without a second thought he was forcing his huge cock down to the point that I was in a bit of panic as he left it in my throat choking on the cock and balls!
I don't know what happened but he was forcing me to do it again and again and I was in a different way of thinking and I was loving the black cock in my mouth and it was so good. I have never been able to stop thinking about it as he used me as a cum dumpster and sissy slave. He has a sissy tattoo done on my lower abdomen just above my sissy clitty now too. I hope it's black letters that read BLACK OWNED SISSY QUEEN with a spade with a Q in the middle of the spade, when I come to my senses and read it.