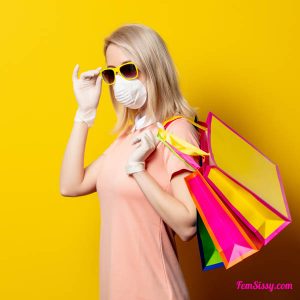 Most of us are still on lockdown due to the coronavirus, so it's the perfect time for a sissy assignment! The Sissy Corona Challenge is something any of you can do and be anonymous while doing it too. How? The face mask!
How to do the Assignment:
Put on a girly outfit and a face mask then go somewhere out in public. Go to the grocery store or just walk around the park somewhere. There's plenty of room for improvising when it comes to this assignment so have fun with it.
For those of twitter you can go take the pledge to do it for the next 7 days but the assignment will always remain active. And as always girls: remember to submit the proof!
Sissy Task: Go out in public wearing a mini skirt, thongs, a cute top and a face mask for safety. Will you do it for Princess? #femsissy #sissytask #sissyassignment #sissycoronachallenge

— Princess (@itsfemsissy) June 8, 2020