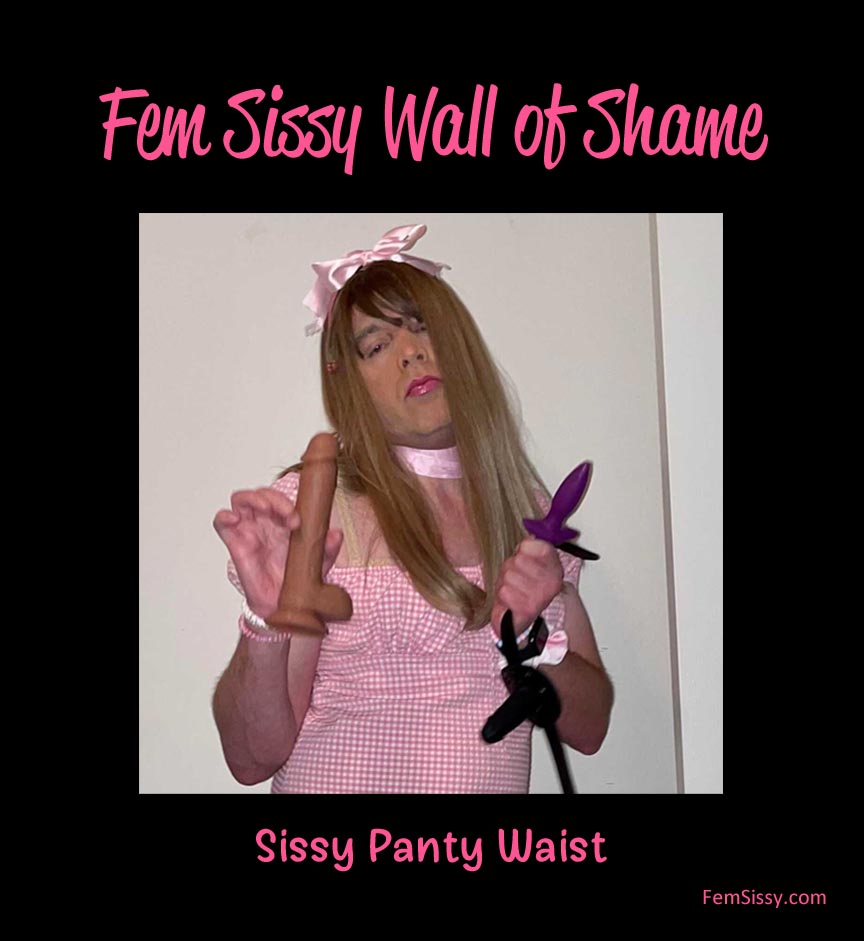 Omg! I like can't believe I'm the first sissy on the Wall of Shame. What an honor it is to be exposed before everyone else. I feel like such a lucky sissy fairy femboy.
About me
I'm a closet sissy panty waist that loves wearing girly outfits, cute sandals and adorable panties underneath it all. It all started with slipping on a woman's sandal one time and I've been spiraling down the sissy rabbit hole ever since. Now I find myself dressing up as frequently as possible, I wear panties daily and I've even started using dildos & butt plugs like a horny slut.
Currently my biggest sissy secret is the FACT that I stripped completely naked and gave another guy a hot wet blowjob until he shot his load of cum. I even kissed his cock head in the midst like a total dick addict.
Follow my sissy humiliation