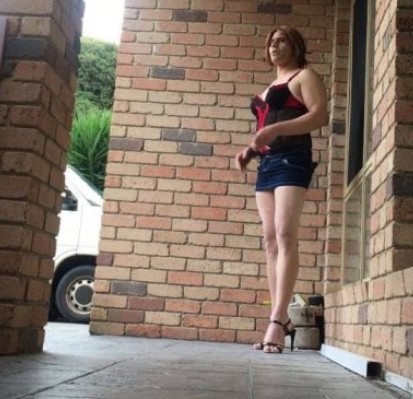 I love eating cum so much. I am a lifelong confused crossdressing being who around 2014 finally looked inwards openly and discovered my inner female self my true self as I later came to know myself as Emma.
I have dreams of being a no limits SissySexSlaveSlut serving a Feminization Mistress as her 24/7 live in 100% obedient feminization subject, full physical body transition including all relevant surgeries.
I invite anyone who wants to contact me to feel free to do so. If you have questions for me , maybe want a no limits fuck doll for some extreme fun then you want me as I will always agree to do anything you want.
I honestly so sincerely need to become a woman permanently and live as the girl inside I know I am. I want to change my body permanently into a female body and I would serve as a sissy slut slave trans girly girl no limits whore to any Mistress who wants to own me.
I want to be a living breathing fully obedient fuckdoll sextoy anything anywhere anytime no limits.
Emma aka Emily – Born 7/April/1979