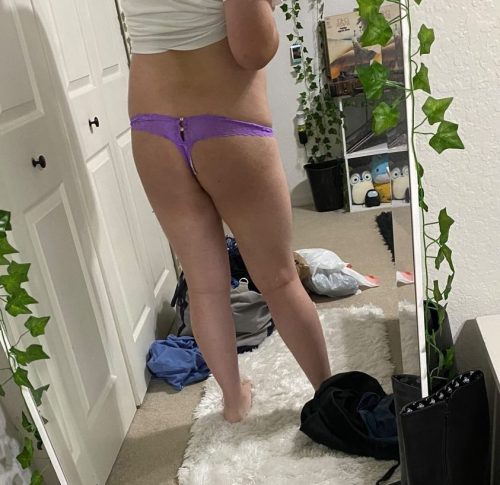 I want to become a true sissy so badly. I've been developing a panty fetish after my ex left me hers and I even went as far as stealing panties from my friends around me and from washing machines in my dorm.
I even steal when I am at my friend's house, like this purple pair. I am standing in her room while I have them on! I haven't been caught yet but I love the feeling of thongs up my ass knowing they were worn before.
What else must I do to become a full Asian sissy?