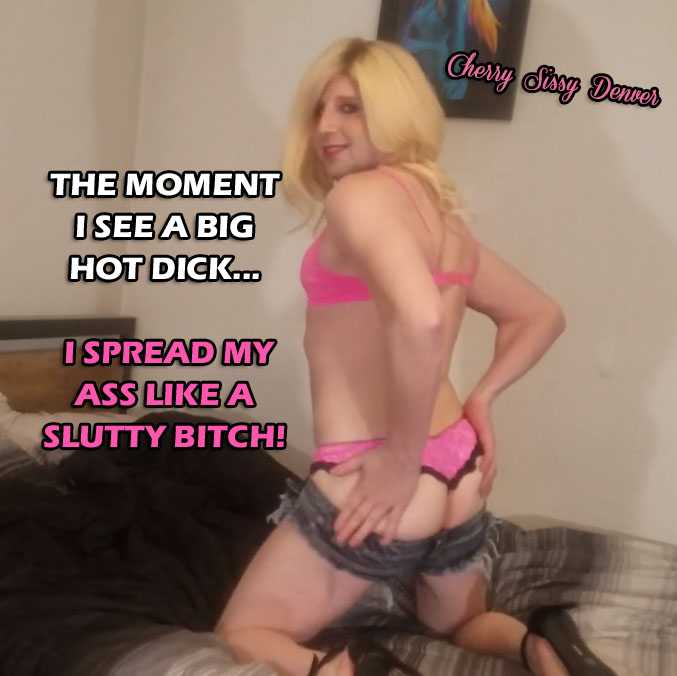 Cherry Sissy Shoemaker back again with another confession to make about all the slutty changes taking place in my life. It's like, I have this new thing that has been happening and I can't seem to make it stop.
The thing is, anytime I have a guy around me and he pulls out his big hot dick, I find myself spreading my little ass cheeks like a slutty bitch! I can't even resist it. It's as if my sissy pussy wants it so badly I just instantly start presenting it to him. Just offering my pussy up like a complete slut.
Anyone else ever have this happen?
– Sissy Denver Cherry Shoemaker