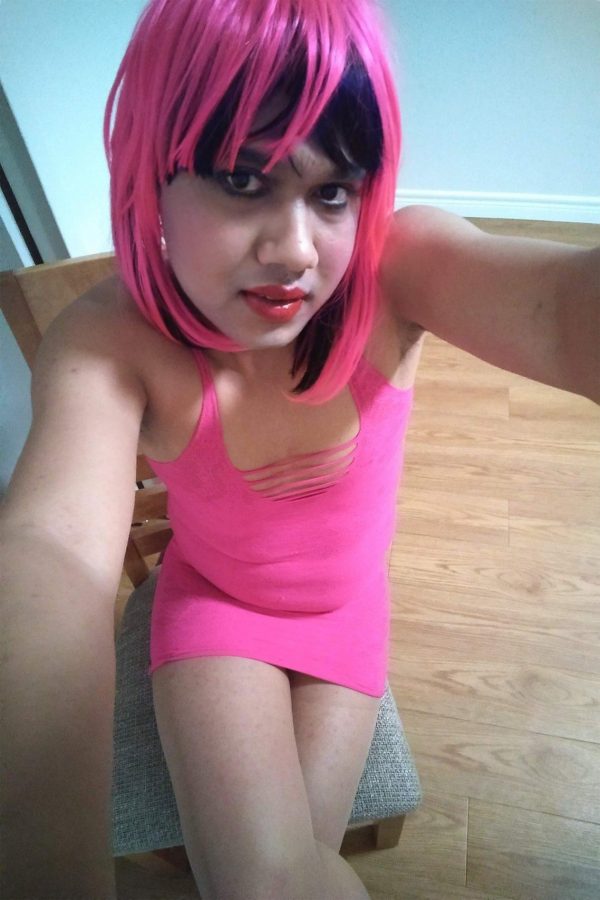 This the blog post I wrote on xhamster regarding consequence of Sissy Exposure!!! It started by posting a picture with me dressed like a sissy, but one that hid my face. It was exciting. I got hard and excited because people are seeing me dressed as a sissy. It turns me on so much that I posted more pictures. I showed myself wearing sissy panties and sissy dresses. It was fun and I like finally getting my sissy cock hard.
But eventually it took more to turn me on, and I got more daring and asked Mistress to post my pics for first time. She posted pictures of my tiny sissy cock and my sissy ass, literally begging for cocks.
Then one night I got really bold and I asked her to post the new round with my information and face pics. I didn't believe that by asking to post my pics and information about me on sissy sites that I will get exposed. I thought only people who are sissies and interested in sex will see them. How silly was I?!
Proven a stupid slut, I didn't realize that as soon as those pics and details about me get retweeted or shared they are on the internet forever and that I have lost control of them. I didn't understand that as pics get retweeted other people will also retweet and repost. Within days 1000s of people have viewed those pics and potentially reposted them again and again and again. Not only that, it isn't just sissies who view and repost but also other people – like very dominant men and cruel women who like exploiting vulnerable sissy faggots like me.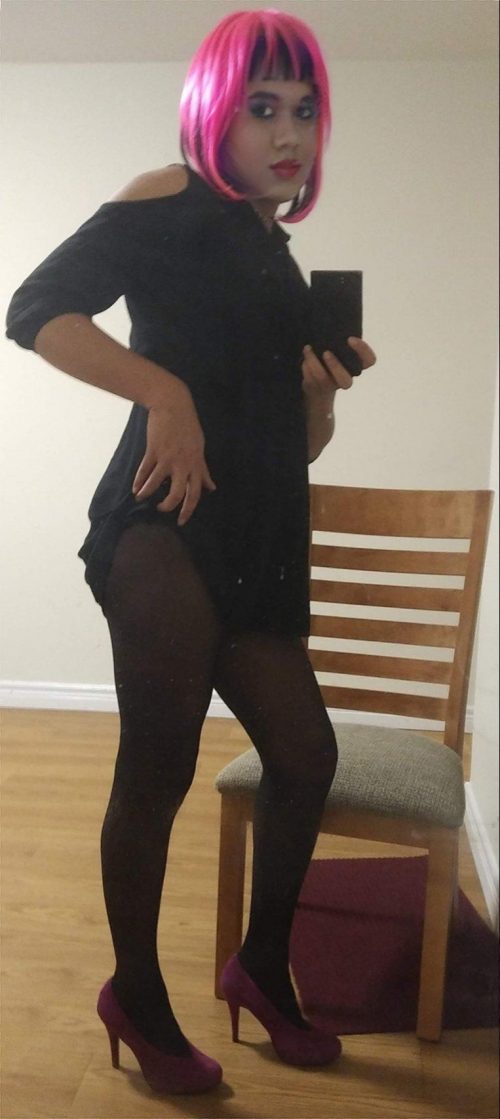 You also added pics with tags like sissy, faggot, Indian, Canada, Kitchener, my name, etc. – that means my pics and info will appear on every search engine there is under those tags. Furthermore I didn't realize that those pics will not only be viewed on twitter and your site but also on other sites like imagefap, xhamster and of course more public sites – the list is literally endless.
Within a few days 1000s of images of my pics will be all over the internet. It is only a matter of time before people who know me will see them and recognize me. I am scared and my noodle of a clitty is leaking now! Once that happens then they will tell their friends. Before long all my network of friends, neighbors, work colleagues and family will know exactly what I am – a sissy faggot slut.
I am going to spend the rest of my life wondering if anyone I know has seen my sissy photos. I will be constantly wondering if friends, family, neighbors, work colleagues and everyone I know has seen them. I will now always be looking at them to see if there is any difference in the way they look at me or treat me – wondering if a smirk, a comment, a whisper, a giggle from them is because they have seen my photos and know what I am – a sissy faggot!
I am worried that the next phone call, the next knock on the door, the next email and the next letter in the post is from someone who has viewed my sissy photos – soon I will be outed permanently – Is it too late to stop this now?
I am not only outed but very likely dominant men and cruel women have targeted me and have enough info from my pics to force me into becoming a public sissy whore for their pleasure. You knew that I secretly wanted this to happen – my fantasy is about to become that public reality and nightmare I never thought it would be.
Once this happens my life will change forever and all because of a few pics of my dressed as a sissy and a couple of mouse-clicks. There is no going back from the eventuality of all this. I am getting frightened now – is it too late – the shame and degradation I brought upon myself.
Twitter: @_sissy_sophia_
xhamster: https://xhamster.com/users/switchingsub4u